Want a sneak

peek

into what I
have planned for the boys on Halloween?
Good.
Because I am about to show you.
Yesterday I made a few stops
up and down Preston Road.
Just a few.
Or maybe a lot.
I can't help it.
I set it all out on the table today
to see what I have...in case I need anything else.
Insert evil laugh.
I
heart
Halloween.
I made this little "boo" today: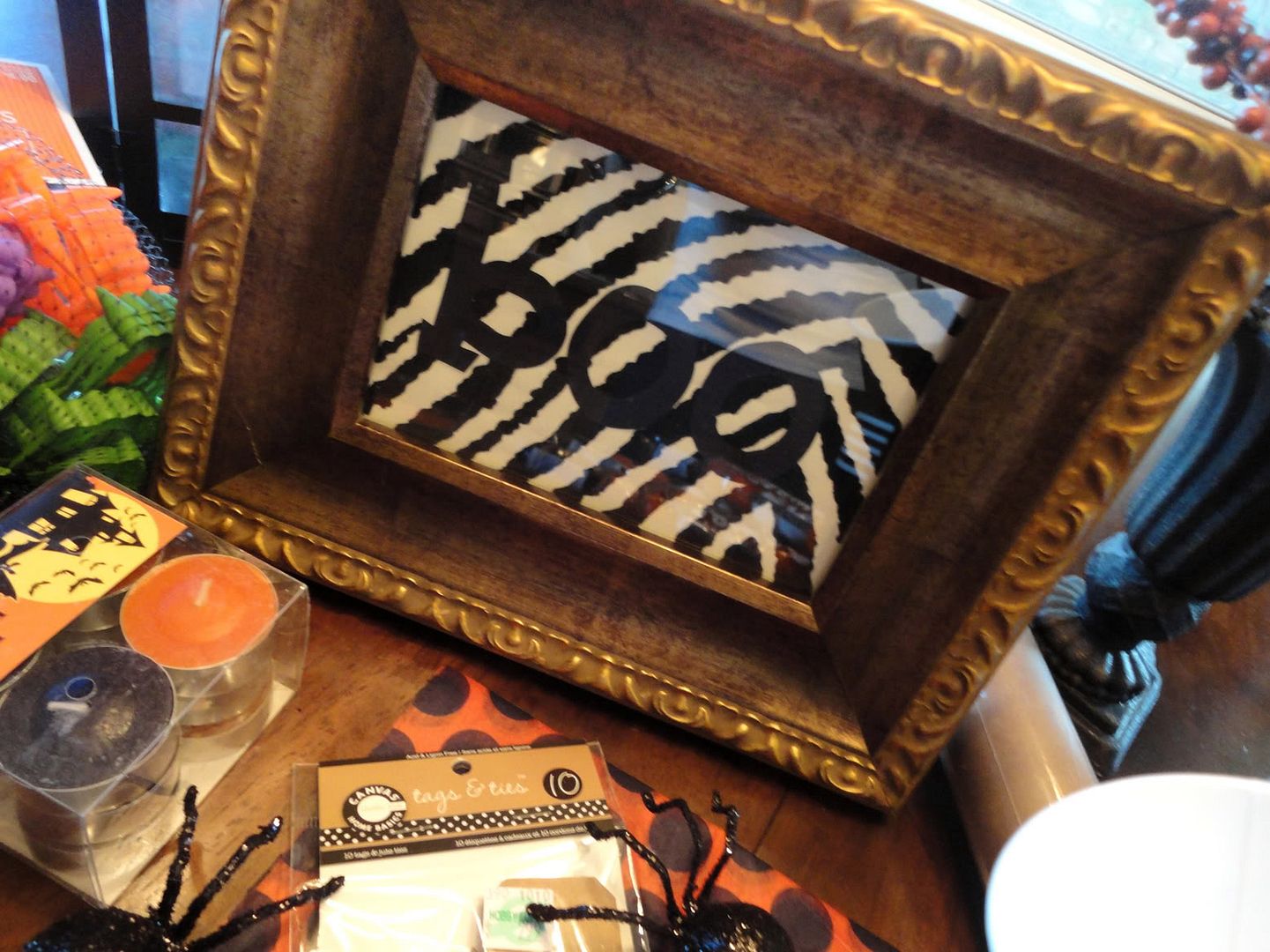 I have plans for the roll of craft paper.
Think
colorable
...is that a word?...tablecloth.
I
love
this cupcake stand.
Found it at Frisco Mercantile.
I came with 4 different top pieces that you
can change out depending on the occasion.
I have been collecting different containers
like this
urn
to use for Thanksgiving
for a fun dessert/candy buffet
for all the kids.
I decided to bring it out for Halloween too.