What a great
family
weekend!
Ryan cooked hamburgers on the grill for a fullhouse on Friday.
The night was spent hanging out and enjoying each other's company.
Good times.
Saturday was
consumed
with baseball...GO RANGERS!!...
football....What happened HOGS?...and basketball.
Such is life in this home.
We decided to take the boys...minus "The Teenager" who
was at a birthday party...out to dinner on Saturday after T's game
which is
huge
event for our little family.
We cook every single night...just the way we were both raised...so it's
a real
treat
for our boys to go out for dinner.
Ryan suggested
Blue Fish
(sushi) and we all happily obliged!
Great choice.
We went to the one located in Watters Creek
where there just so happened to be a great cover band playing outside on the lawn.
It was
beautiful
out, so we sat on the patio for dinner.
Ryan took this picture of Preston and I: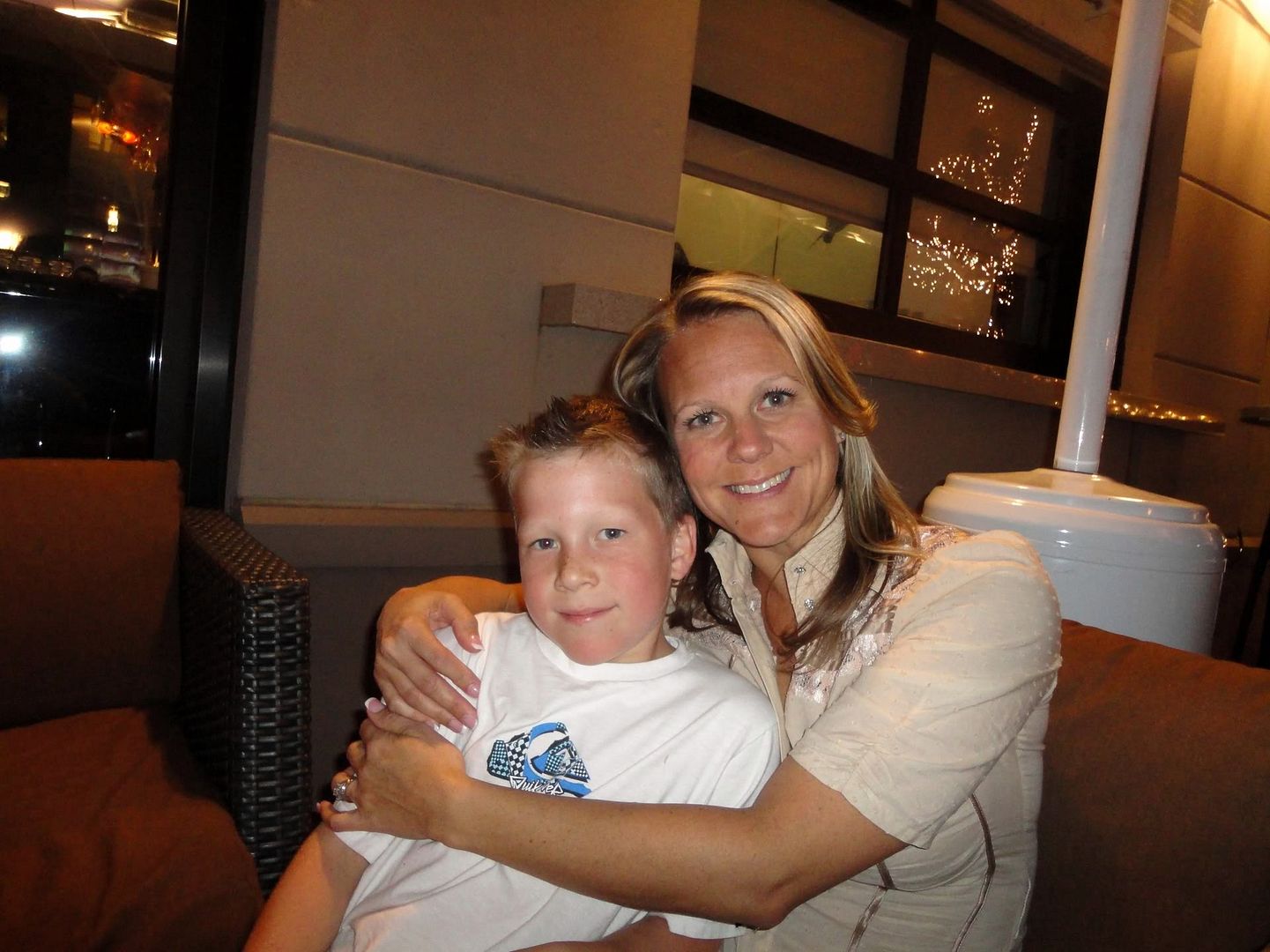 So then Preston wanted to take one of us:
Look at my
handsome
man.
Me likey, likey.
It's serious business selecting just the right combination of sushi.
Right, Mr. Soladay?
Sweet boys.
Love them
so
much.
Good times.
When the
triple
digit bill came,
we took a moment to discuss economics with the boys.
It was worth
every
penny.
We were supposed to go to the pumpkin patch on Sunday,
but Preston's baseball tourney wasn't over in time.
It's now on the schedule for Thursday.
Lot's coming up!
Did you know Halloween is in 13 days!!!?
Happy Monday, friends!